Finales championnat de France Vétérans, 1ère catégorie et Hors-Classe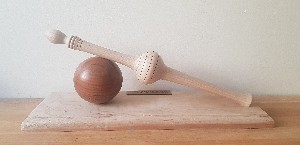 Les finales du championnat de France se déroulent ce samedi 25 juin pour les Vétérans à Abos, les 1ère catégorie à Monein et les Hors-Classe à Lasseube.
Détail du déroulement de la journée en pièce jointe.
Welcome
This site presents the nine pin skittle game.
It is a complicated game, more or less similar to bowling and 'petanque'. It is popular only in the South West of France. Here is where you can play it.